Readii
AR-enabled user-focused vision picking software for efficient warehouse work
Superpowers in warehouses
Using smart glasses in manual order picking enables hands free picking and increases efficiency with higher pick rate and a reduced amount of errors, replacing printed picking lists or other methods such as voice picking. Assisting employees with smart wearable technology leaves them to focus on the task at hand, creating work with a flow and users with superpowers!
Get
Readii
With Readii you get an order picking solution that simpifies and streamlines the picking process in your warehouse, making sure orders are delivered right on time!
Using smart glasses, we present the user with the proper amount of information needed, at the point it is of use. This eases the mental demand affecting the user, because they no longer must remember the great scope of information that was previously needed. The information is always present, right in their field of vision, guiding them through their work.
Readii

provides
Motivational feedback
Progress indicators while picking.
Individual feedback during work-day.
Team goals.
Simplified picking
Clear instructions.
Visual and auditory information.
Scanner driven flow.
Performance insights
Real-time usage data.
History comparisons.
Anomaly triggers.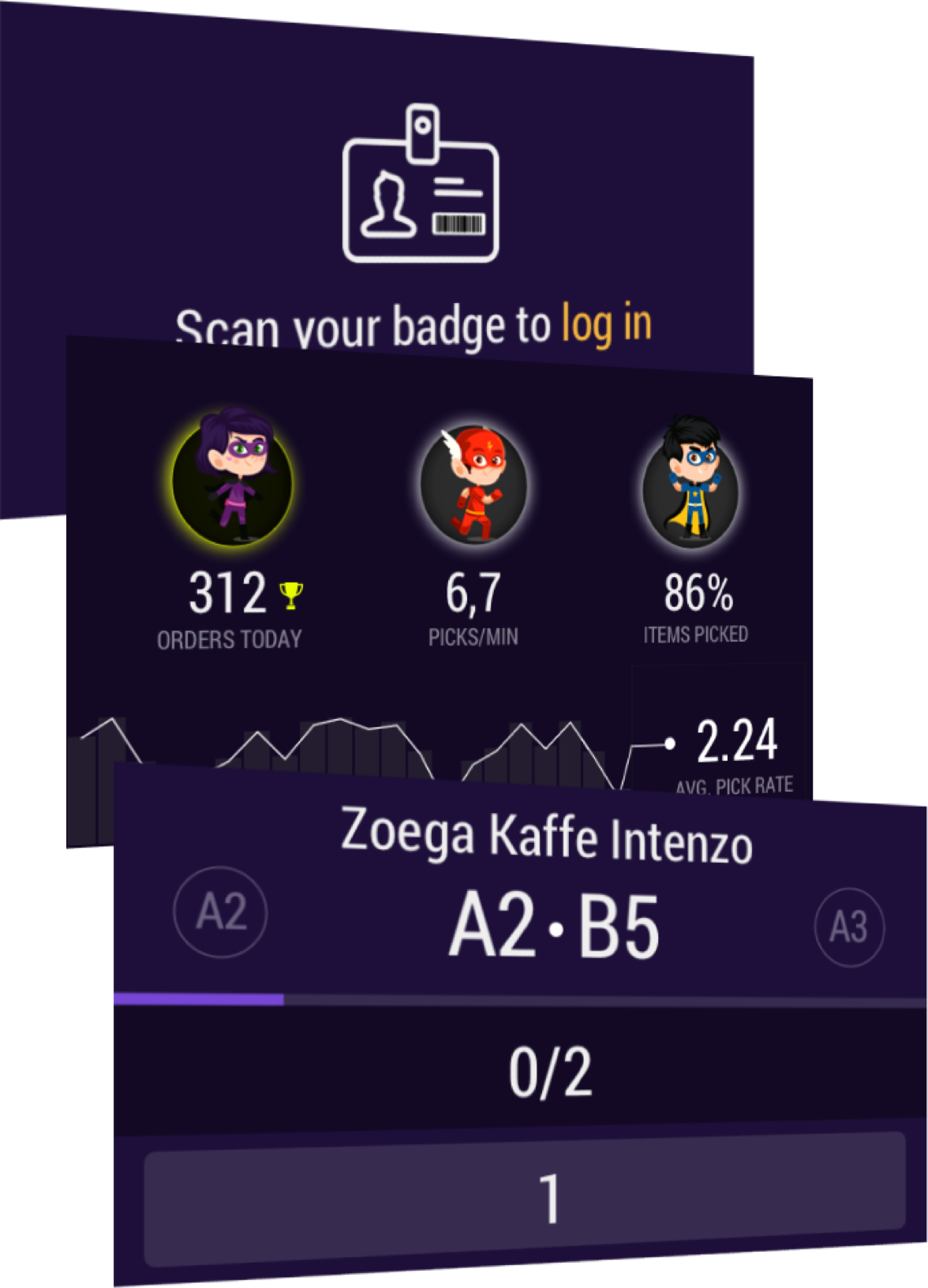 Gain and keep a sustainable high pace thanks to clear user instructions and built-in natural pauses.


Information provided in the user's line of sight leads to quick finding of locations and picking of correct items.


Multimodal information through the glasses combines visual and auditory senses to reduce stress and cognitive load.


An efficient forward moving flow that provides always available, real-time placement and quantity information.


An overview of work to be done and progress gives context through-out the day.